Energy Healing & AromaHealing Services
Please be advised at this time only Remote Sessions are possible. This can be even more powerful than in person sessions. Thanks in advance for your consideration.
---
To Schedule Your Appointment call (760) 456-5954 or email [email protected]
---
Wellpoint Hypnosis Method™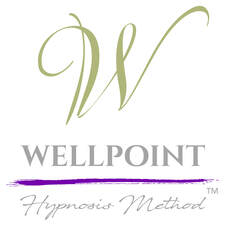 Past Life Regression, Future Life Progression, & Group Sessions
Wellpoint Hypnosis Method

™ creates a new paradigm in the hypnosis industry. It is considered "Spiritual Hypnosis" guiding you to access your direct connection with the quantum field of your highest Self!


Utilizing SoundSyncTech™, it's never been easier to receive answers, gain clarity, resolve deep seated trauma, and live the life you are meant to live based on the congruency with your true vibrational signature.
Enjoy the ride!​​
Featuring Introductory Offers! Please contact me directly (
[email protected]
) t
o schedule your session (which runs approximately 3 hours) and for further details. I am in the process of building a dedicated website: brainsynchypnosis.com
---
---
METAPHYSICAL HEALING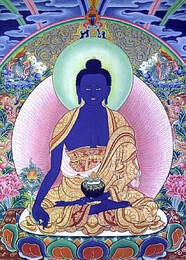 Metaphysical Healing Sessions:
These sessions will help you connect with the parts of yourself you come up against utilizing
remote healing
and
psychic awareness
to help you process/release negative energies, as well as strengthen psychic protection around you. Together we work to restore and balance your life force energy by regenerating and amplifying your energy fields to higher consciousness, inspiration, and creative flow.
These
Metaphysical Healing Sessions
are based on what you wish to focus on, as well as, what comes through intuitively when we connect, allowing for the metaphysical healing energetics to escort you to the best and highest positive outcome. Dana draws on over 30 years of experience as a metaphysician with many tools in her toolbox.
Dana Plant is an experienced healing facilitator with a strong background in Reiki, Pranic Healing, Matrix Energetics, Aromatherapy, Fitness/Yoga/Nutrition, and Psychic Readings.
When you come to Dana for a Metaphysical Healing Session you will know you have found someone who will truly support you to heal your heart, clear your mind, soothe your Soul, and manifest your destiny!
---
---
ESSENTIAL OIL THERAPEUTICS ~ AromaHealing
Essential oil therapeutics resonate at high vibrational frequencies
and can clear and activate energy systems throughout all the layers of energy fields for a comprehensive and transformative experience. As a
Master Clinical Aromatherapist
coupled with her strong background as a psychic and healer over the past 30 years, Dana
customizes your session for a unique opportunity to heal body, mind, and spirit!
Dana specializes in Chakra clearing, balancing and harmonizing energy fields with methods such as Reiki, Pranic Healing, Matrix Energetics, Bio-Tuning, Sound Healing, and of course, Essential Oil Therapeutics.
AromaHealing combines energy work with essential oils.
Essential oils are dropped and massaged along the spinal column followed by hot rocks to allow the essential oils to penetrate deeply for a profound relaxing healing experience that will continue for many days after the session!
This is powerful for strengthening the respiratory, endocrine, hormonal and immune systems, as well as supporting the nervous system to help alleviate stress and depression.
To get the most our of your important healing work,
it is recommend to get a series of sessions
. This way you are in concert with releasing layers of energy and building upon the activations taking place.
RAINDROP TECHNIQUE: Essential Oils are powerful "agents" for healing due to their immune-stimulating and antimicrobial compounds. Due to their complex chemistry, it is very difficult for viruses and bacteria to mutate and acquire resistance to them. The application of specific essential oils in a raindrop session attack viruses hibernating along the spinal column as well as strengthen the immune system increasing the body's ability to heal itself.
---
High Egyptian Alchemy Energy Healing Sessions
Sacred Energy Healing Sessions utilize pure Egyptian chakra oils! You will be anointed on the Nexus Copper Crystal Energy Grid Mat while receiving this ancient alchemical energy transmission of love and light!

Root Chakra = Red Amber
Sacral Chakra = Musk
Solar Plexus Chakra = Jasmine
Heart Chakra = Rose
Throat Chakra = Amber Kashmir
3rd Eye Chakra = Sandalwood
Crown Chakra = Lotus
The GOLDEN OIL = to bringing in more LIGHT, HEALTH and ABUNDANCE & to create powerful PROTECTION.
---
Clinical Aromatherapy Consultations are now available! Contact Dana to Receive your Free Discovery Consult.
All consultations are provided via telephone, or internet.
Dana is a Certified Clinical Master Aromatherapist and will assist you identify which essential oils that would be beneficial for any given situation. She has a vast knowledge of aromatherapy with her 30+ years of experience in the industry, as well as her psychic capacity to hear what oils wish to be utilized. This makes for a comprehensive healing experience once you incorporate the recommendations outlined in your consultation. In addition, Custom Essential Oil Blends can be produced after your consultation to determine your needs!
---
Essential Oil Custom Blends:

Plant Portraits ~ Custom Essential Oil Blends for Clinical Application, Destiny Design, or just for fun. Master Clinical Aromatherapist, Dana Plant, will develop a unique high quality essential oil blend channeled to inspire your Soul's Highest Destiny!

Dana has developed a line of essential oil blends, "Plant Portraits" such as: Empower, Open Heart, Safe Passage, Bridal Beauty, Goddess, Bright Light, Self Preservation, Spirit, Recovery, Vanish, Deep Grief, Psychic Eye, to name a few...

To order your Plant Portrait, please make an appointment for a free consultation.
Plant Portraits: $50

---
Structured Water Devices
​
FREE Consultations are available to assist you in determining your water requirements based on your environment and personal well-being! Check out www.structuredaqua.com for the latest sales and discounts!
Structured Water is VITAL for health and well-being. Please visit the structuredaqua.com website for information and contact Dana ([email protected]) for a free consultation. This is the best and most important (and easiest) thing you can do for your body, mind & Spirit!

Structured Water instantly transforms water neutralizing ALL toxic chemicals producing balanced and healthy naturally energized water! It releases stable oxygen in the body while increasing water absorption for maximum hydration!

Select from an assortment of devices for all your water needs--Use for drinking, cooking, garden/landscaping, RV's, pets, swimming pools, hot tubs, & farming. 20 Year Warranty. Free Shipping, 30-Day Money Back Guarantee.
"There is more energy in one drop of water than all the power plants of the World have produced.
When you burn water the residue is water." -Viktor Schauberger
Click Here: Structured Water Research
---
Testimonials:

Back in 1995, when our daughter was 14 years old, she discovered that she needed major surgery to remove two ovarian cysts that were bigger than a grapefruit combined. Dana rallied to the call and prepared our daughter emotionally and spiritually to face the ordeal with calm and strength. From relaxation and meditation techniques, energy healing to crystals and music, she recovered without a hitch! Twenty years later, our daughter found herself needing a C-section after 24 hours of labor. The doctors and medical staff were so impressed with how calm she was, and as a result the baby was not stressed or traumatized. We are so grateful for Dana's influence and healing advice, so many years later! ~Deborah and Peter, Northern California.

Dana Plant is pioneering a new paradigm of healing, for plant and plant deva lovers everywhere. During my session today, I felt a new heart chakra quite literally being built in my chest, by the plant elementals Dana works with, along with the essential oils she uses. I have known and had exceptional sessions from Dana for nearly 20 years, and I can say beyond a shadow of any doubt that her brilliant life's work has now gone gold. I would recommend her incredible aromatic artistry to anyone who desires to reach their fullest potential in this lifetime. Suki, Founder of Sensorium Sensory Therapeutics and Movement, Del Mar, California.

Dana recently prepared a sacred oil for me during a time of grieving the loss of my beloved animal Scarlett. The scent is an amazing blend that upon smelling immediately made me feel relaxed and nurtured. I could feel a definite calming effect on my mind and nervous system. It was so soothing to my soul. Not only was the aroma of the oils healing, but I could feel the intention and love in the energy of the blend. Knowing that she created it with such kindness and generosity of spirit was also carried in the oil making it quite sacred to me. Oils are more than scents or aromas, they are the carriers of love, healing and blessings as well. ~Jana, Rancho Santa Fe, California.

What an amazing session. Dana is a healer, her intuition with selection and application of the essential oils created the most magickal experience. Her session provided so much healing energy, insight and renewal, I feel so grateful to have Dana as a teacher, light worker, healer in my life. I am looking forward to my next magickal session!! ~Marcia, North County, San Diego.

As always your treatment was transformative. Your advice and your reading so precious. I slept like a baby that night. I am so grateful for you. Ursula P., M.D., Encinitas, CA

Dana is a wonderful insightful counselor. She has done so much for me and my family. She helped guide me to a healthy place in my life. This storm in my life was an ugly, ugly divorce. I had to and still do today deal with a "hating" man, a man that hates me to the core for leaving him. The dissension of my ex-husband was at times frightful and has shaken my world. Dana has been my life-line. She would always bring me back to a place of honesty, peace and truth. Her intuitive wisdom and knowledge of people are astonishing. She is a natural counselor and would recommend her to anyone. She has so many gifts to give to help you heal whether it be your body, heart or soul, her gifts will help you heal and get through to the healthy you again. Dana is the one who you will connect with and she will touch your life in every way.
Susan B., San Diego, CA